This week, the United Methodist Church made a loud and clear statement. After a contentious vote at a special conference in St. Louis, they voted to prohibit same-sex marriage in their churches and by their clergy, and to prevent homosexuals from being ordained and holding the church's highest leadership roles.
Unlike the Catholic Conclave, where cardinals are sequestered in St. Peter's cathedral, with no outside observers present, and only smoke from the chimney to clue us in to what is happening, this United Methodist meeting was live-streamed over the internet. So we saw first hand how heated and emotional the debate was over this matter, and I felt proud of the many strongly spoken leaders that argued for equal rights and inclusion for all.
But to my dismay, the group of international delegates narrowly passed a plan called The Traditional Plan, that maintains a policy that homosexuality is "incompatible with Christian teaching."
The plan allows LGBTQ parishioners to attend and participate in the church, but puts on the brakes if those individuals ask for the same opportunities as other members and if those individuals are called to the ministry or desire the holy rite of Christian marriage.
Discriminatory policy against individual groups has a long history in our country. In the past, groups have been told:
"Of course we will let you ride the bus, but you just have to sit in the back."
"Of course you need to follow the laws, but you aren't allow to vote for those who make them."
"Of course you can join the military, but just keep your sexual orientation secret."
But our country has made great strides, and while racism, misogyny, and homophobia still exist, we have passed nondiscrimination laws that prevent small minded people from making their small minded ideas into policy.
But the church is held to a different standard. So instead of breaking down barriers and spreading the love of Christ, the United Methodist Church is building a wall, and reminding us, in spite of all the strides we have made in moving toward a kinder, more inclusive world, that they support institutionalized discrimination and prejudice. If the UMC was not protected as a church, their policies would be illegal.
So what would Jesus do?
Jesus preached inclusion and ministered to marginalized groups. He stressed that everyone was deserving of God's love and asked us to show our faith with acts of love and kindness. Jesus came down hard on those that supported exclusion, and those that saw themselves as superior in God's eyes, like the Pharisees, and made his displeasure widely known.
The conservatives in the church, however, are fond of quoting a few particular lines of scripture, about human sexuality, to support their view that Jesus would be on board with their policies.
For those of you in UMC leadership who believe that Jesus would support exclusion in our present day world and that our God actually views LGBTQ individuals as less worthy of God's grace, I would refer you to the Book of Exodus, where you can read the story of thousands of people leaving a place where everyone was not given equal treatment.
Because the United Methodist Church is about to see a mass exodus too!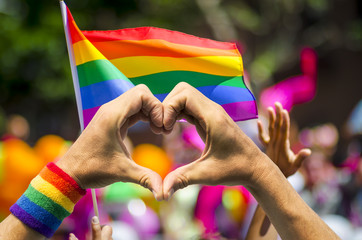 4/22/19 Post script: Almost two months later, the UMC remains divided over this. Large factions of the church have pushed back against the ruling and have argued that they will continue to act based on what they know is right and what they see as true Christian behavior, rather than by biased and harmful church law. It remains to be seen whether this ruling will splinter and split the church and if the UMC will emerge from this whole, or in pieces.
——————————————————————————————————–
If you enjoy RoofTop's Blog, please consider "following" Lisa and RoofTop by email. Simply add your email address in the box at the top right of this page and click the "follow" button. You will be notified by email whenever Lisa has a new post.